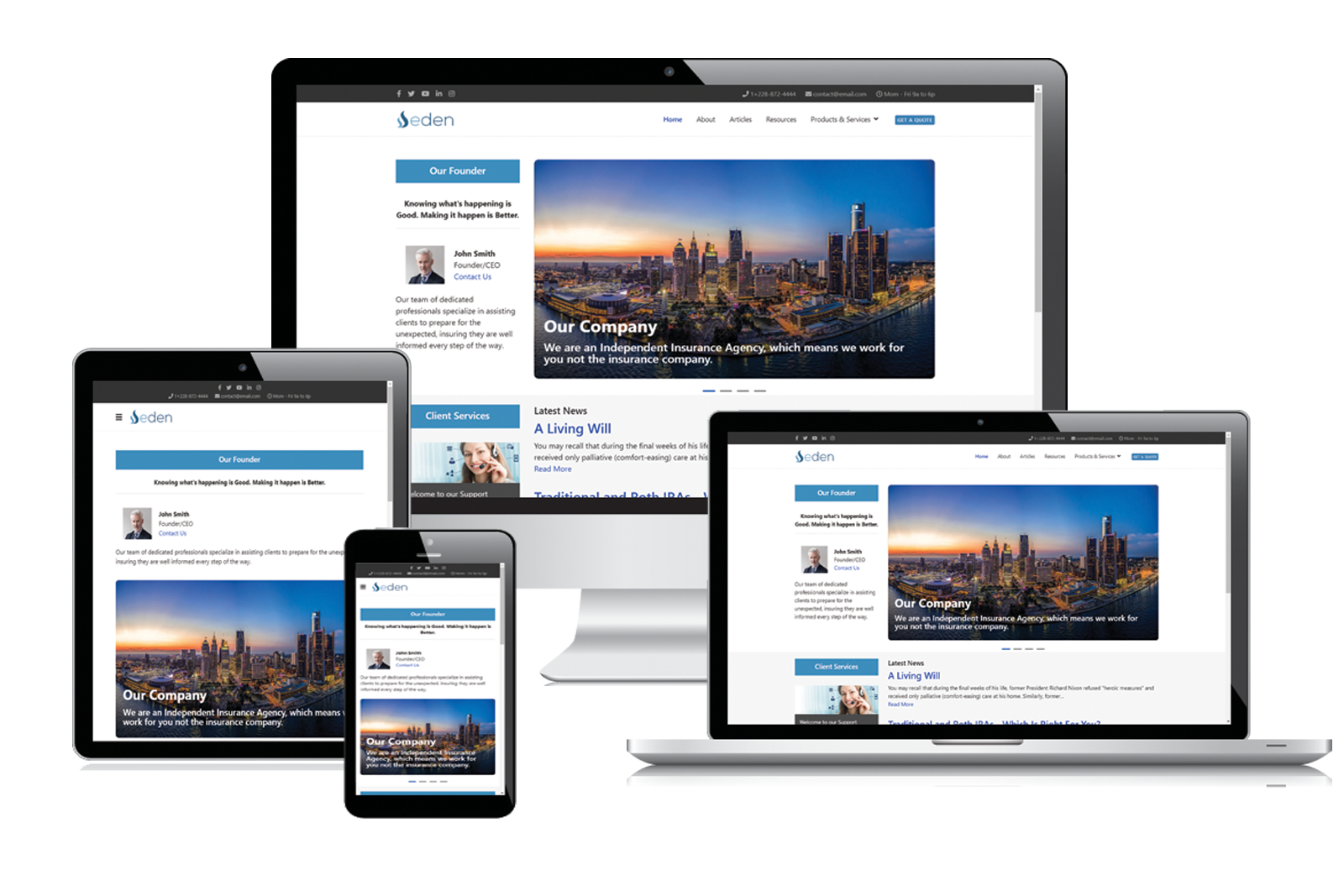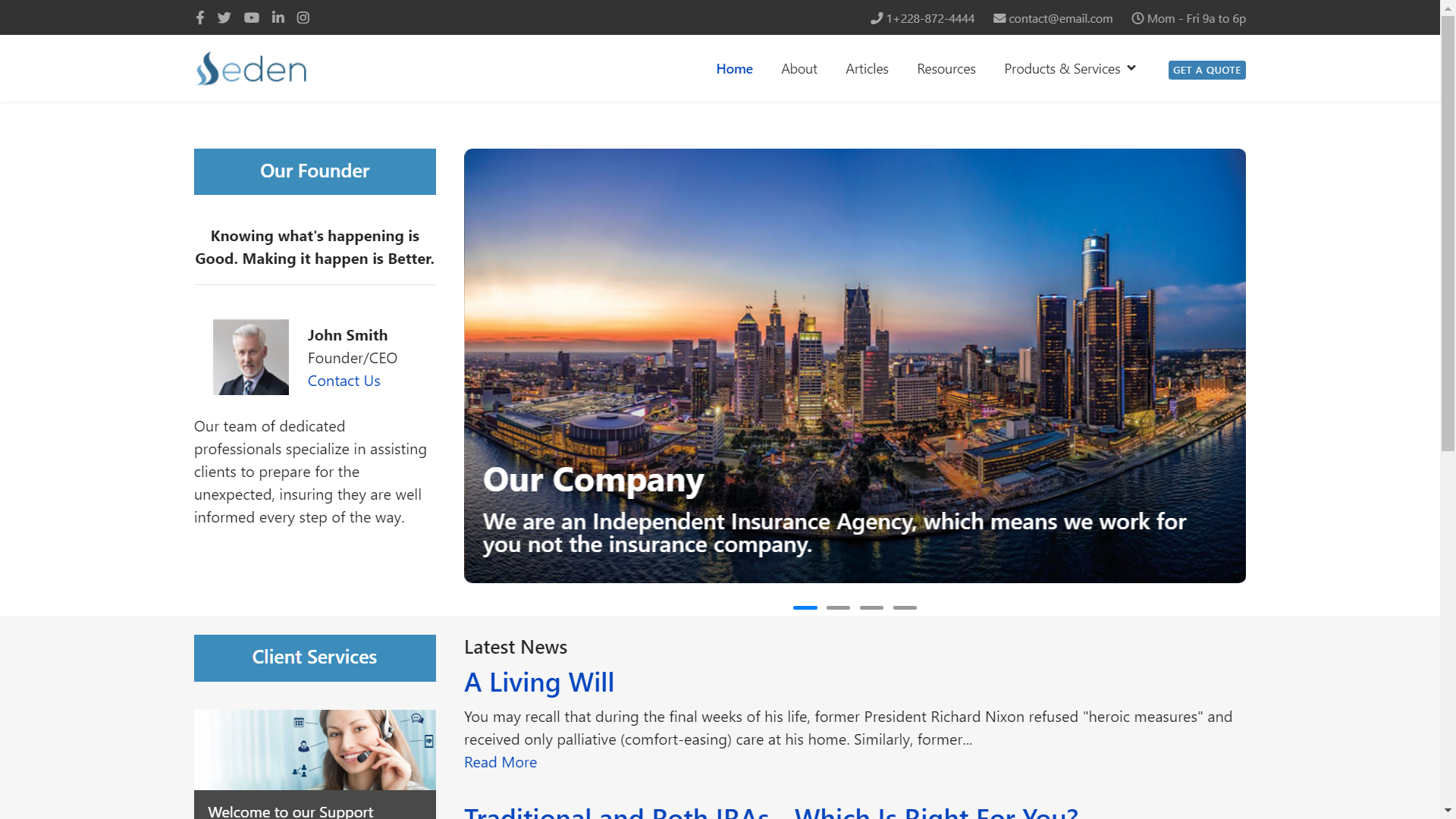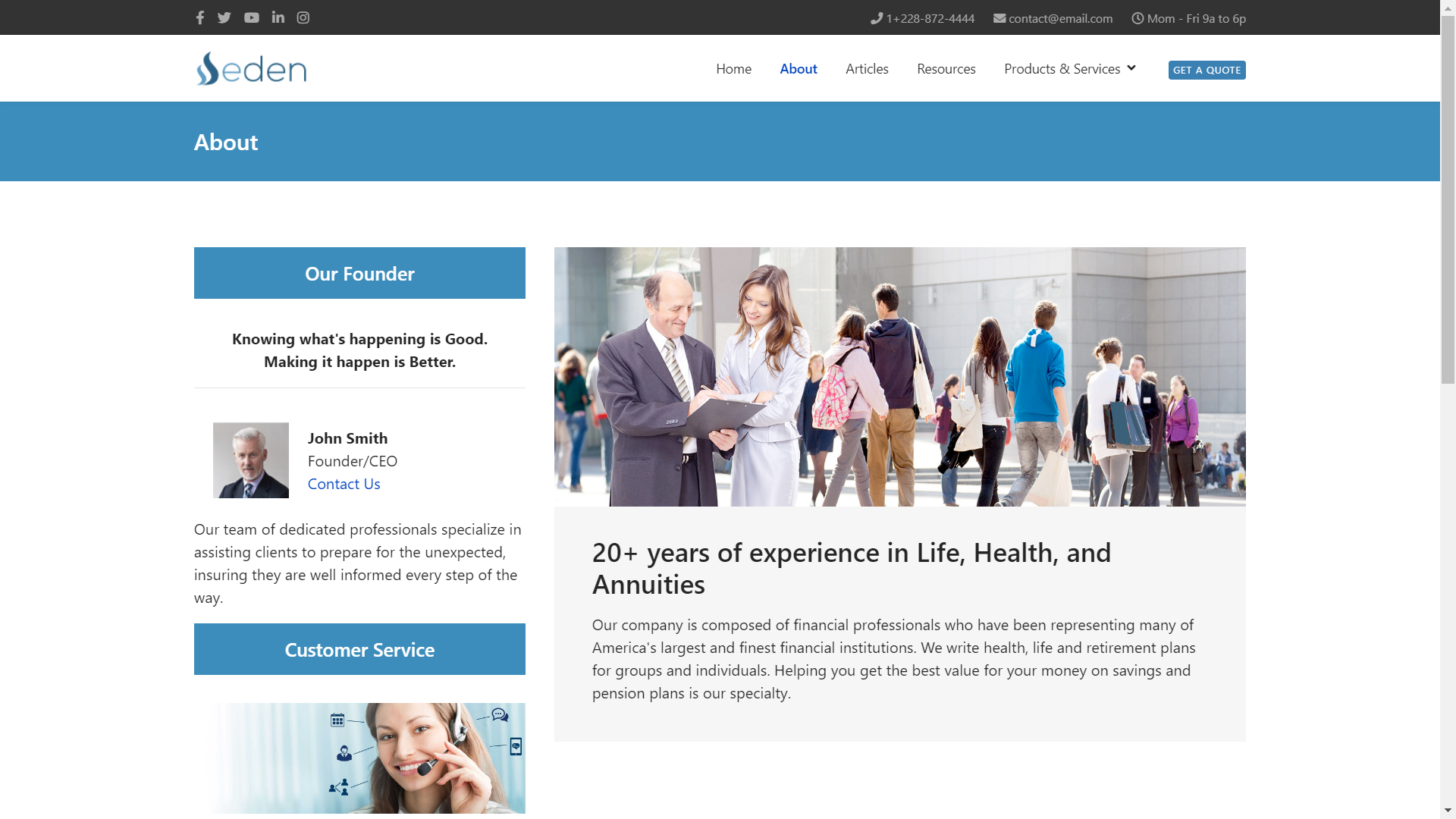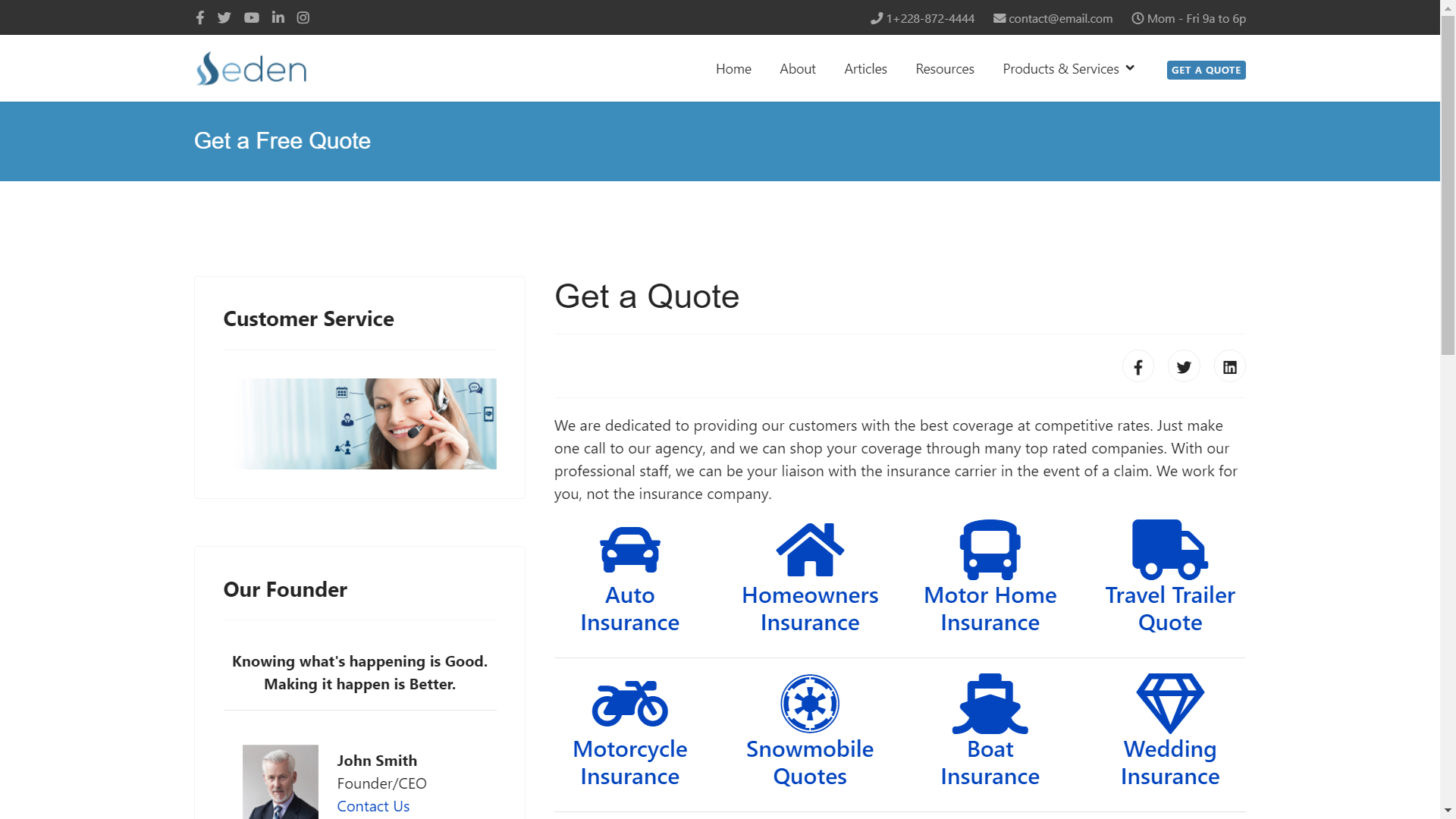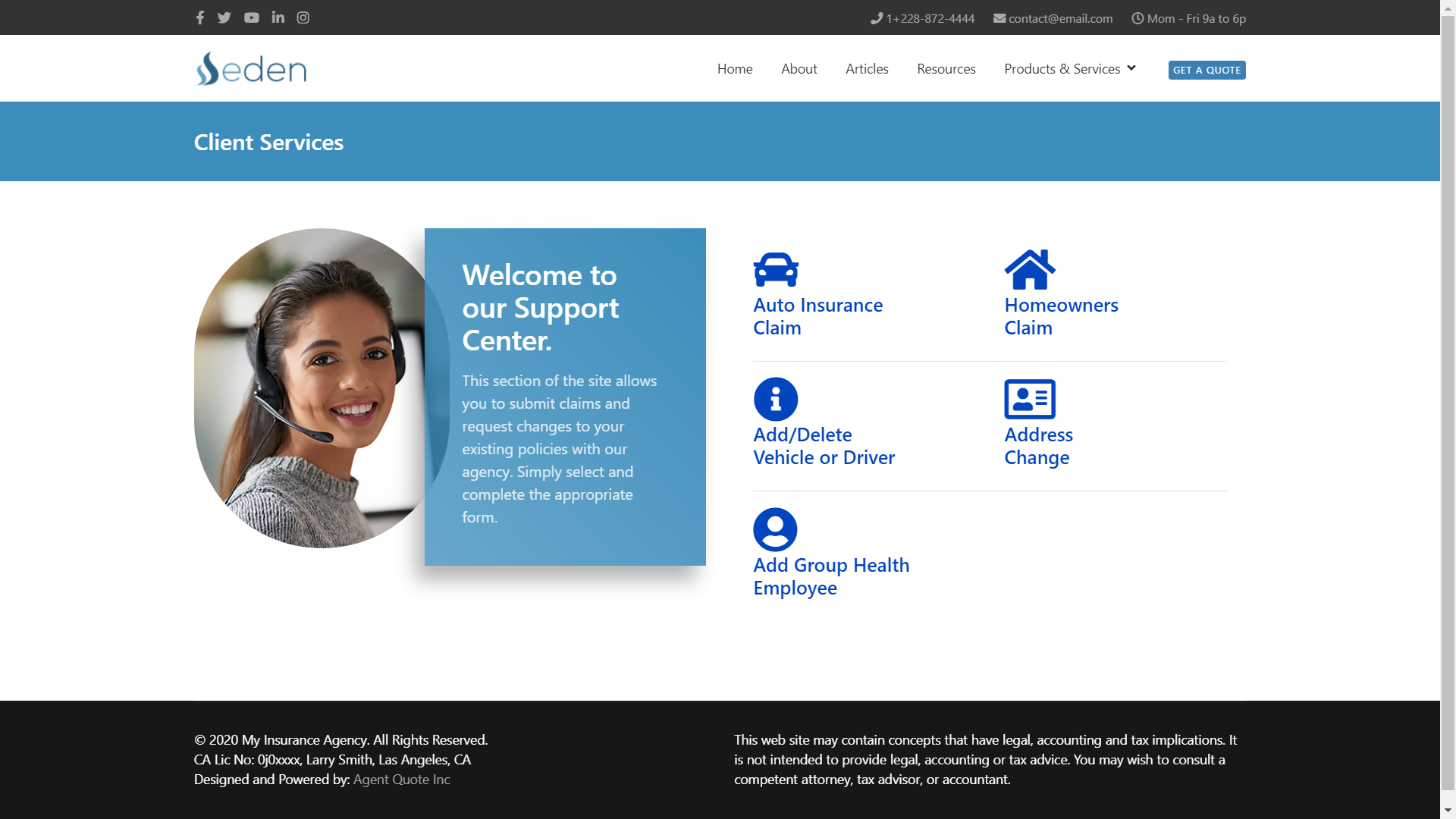 Monthly Cost
No Setup Fee
Optional
$400 WCAG Setup Fee
---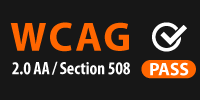 Introducing AQ Eden III, Agent Quote's third-generation insurance website design, crafted to be fully responsive for all lines of insurance and client interactivity. This template's style is highly customizable, tailored to fit any insurance lines you represent, be it P&C, Life, Health, Medicare, Disability, Long-Term Care, or any combination thereof. It comes pre-loaded with relevant content for all insurance lines an agent offers.

AQ Eden III offers extensive customization options: include your contact information, unique agency owner images, and customize the color palette to match your style. It features strategic call-to-action areas for clients to request quotes or policy changes. Additionally, it comes ready for fully customizable links to your associated insurance carrier websites, providing a robust and engaging online platform.
Key Features
All images are included
Industry specific content included (up to 24 webs pages)
5 additional web pages included
Logo Image or Text Logo included
Customizable Get a Quote page
Smart navigation system
Beautiful Carrier carousel
Interactions add-ons
Dedicated service page with details
News & blog
Creative header design
Customizable color presets
Customizable Agency Image
Support, documentation, and updates
Ready to get Started?
The nest step is to fill out the Website Build Questionnaire or
Contact us for questions
Website Enhancement add-on's available
AQ Website Quoter For $10 monthly or $99 annually, integrate a life insurance quote option on your website. Users can request instant quotes for Term, Final Expense, and Mortgage Protection, and you can access these leads on the included lite CRM to follow up with visitors.
Marketing Package! This package features Facebook & LinkedIn business page setup with weekly posts, monthly newsletters to selected clients, and monthly blog posts on your website. Plus, a Constant Contact account to distribute information to clients and the option to add your own website news articles. Starting at $99 monthly.  
Facebook Feed is an easy-to-use tool to display your Facebook content on your website, boosting engagement and audience. For $69.99 annually, your Facebook page's posts, photos, and videos are seamlessly integrated onto your site.
Testimonials For $59.99 annually, add the Testimonials enhancement to display feedback and testimonials from your company and staff on your website. This feature also enables users to submit their experiences in a visually appealing and creative way.
Google Reviews is a powerful tool to showcase your Google Reviews on your website, building visitor trust through real people's reviews. For $69.99 annually, use your high ratings and excellent reviews to attract new sales and prove your company offers a wonderful experience.